An Opportunity to Help Change Lives
The Betty Memorial Institute (BMI) is a Christian school located in a predominantly Muslim region of Grand Cape Mount County Liberia and is led by Pastor Varney and his wife Queeta Freeman. Currently BMI has more than 200 students and is served by 17 staff members who work tirelessly to provide an education, food and housing in one of the poorest counties in Liberia.
BMI is constructing a facility large enough to house the children for school functions or worship services. The goal of this fundraiser is to raise $33,000 to build an auditorium on the campus of BMI which will serve the students as well as provide a venue for outreach events in the community. Please consider joining us in this endeavor.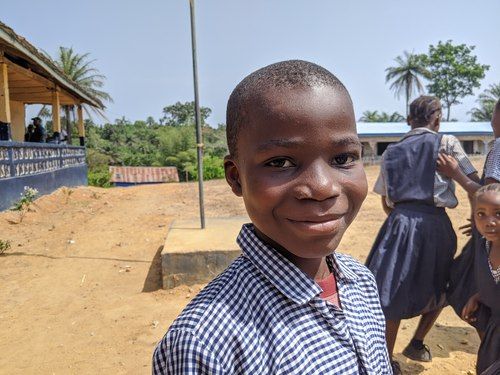 The over 200 students and 17 teaching staffs have overgrown the BMI auditorium for their regular Wednesday praise night and Friday Chapel Service and any other major school function. BMI needs a large and safe space for worship and for school use.

Will you join us in your prayers and gifts as we trust the Lord for the construction and completion of this worship space?
How to give today:
1. Select the Missions-Liberia, Betty Memorial Institute fund (important!).
2. Choose One-Time or recurring frequency and enter a dollar amount.
3. Click Next to create a Subsplash account and enter payment details.
4. That's it!
A word from BMI's Founder
"Years ago when the Lord directed us to start this Christian boarding school (BMI), the vision was, and still is, to enroll the children who are the more vulnerable and less fortunate in the County of Grand Cape Mount. These children constitute more than 75 percent of our church membership at every new church planted in Grand Cape Mount County.

"We have seen many of these children dramatically accepting Jesus, and are developing into a mighty army for Christ. With Grand Cape Mount County being predominantly Muslims, the children that come to BMI will eventually become the presence of Christ and the agents of change in a more lasting way in Grand Cape Mount County."
-- Pastor Varney Freeman